Reinventing the way you design in 3D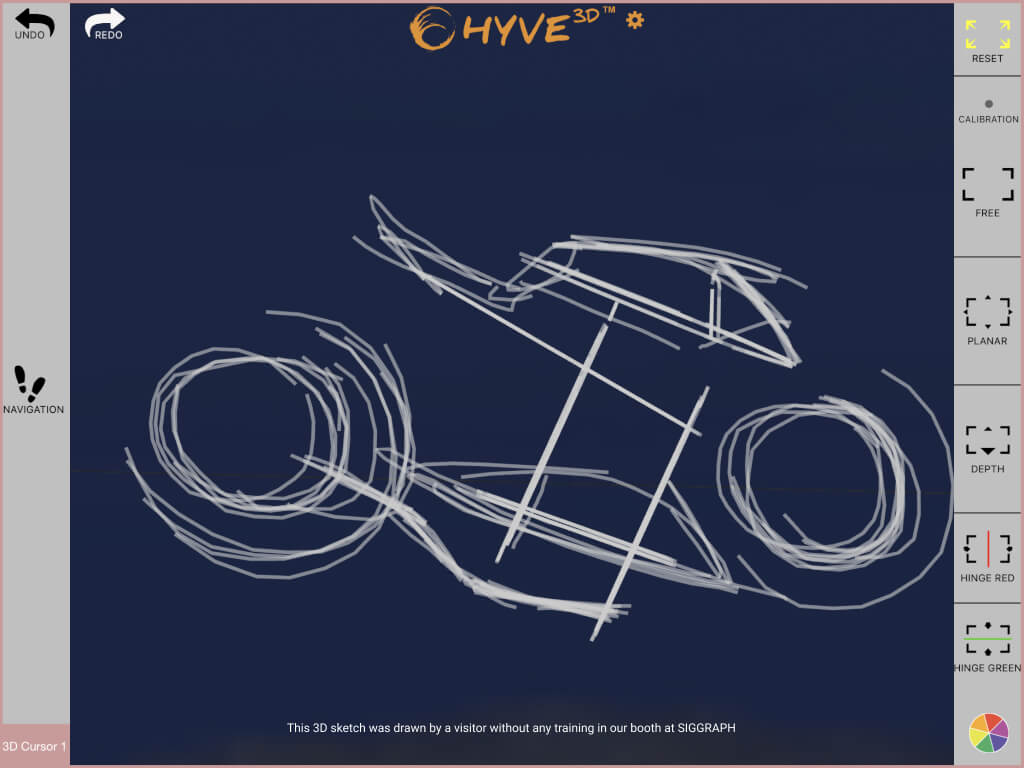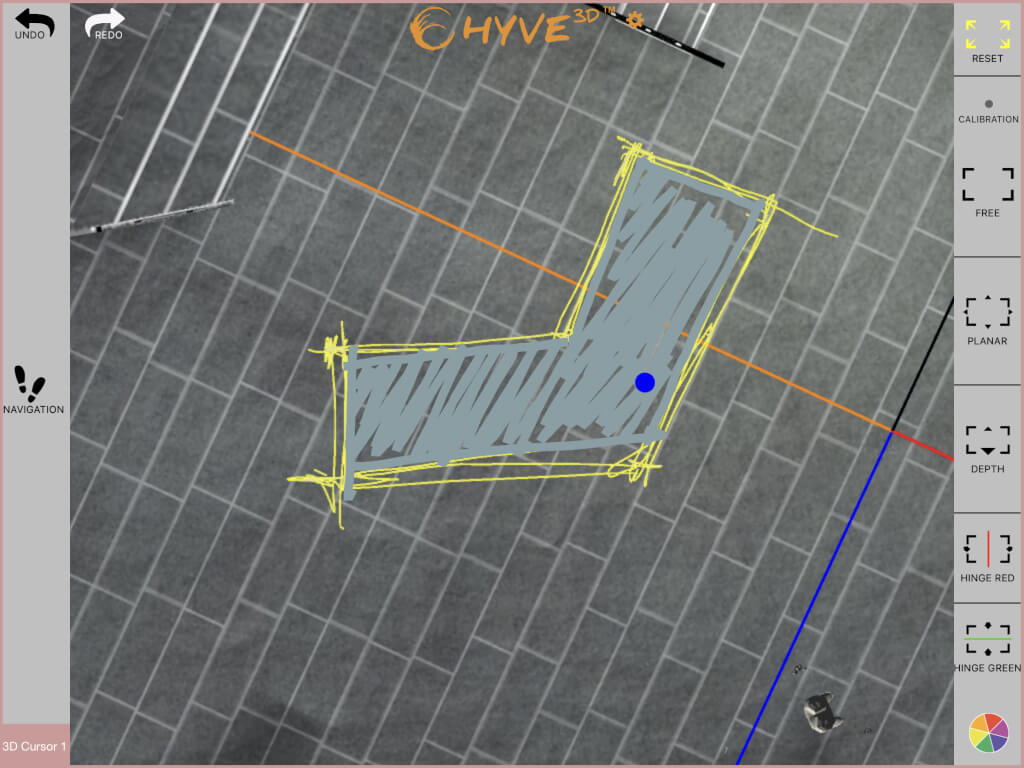 Be ready to interact in an innovative way. The 3D Cursor™ (patented) allows you to make affine transformation with any objects inside environment and to sketch in 3D while sketching traditionally with more control using the pen on the tablet like you usually do. This approach makes you also navigate inside the virtual environment as a 3D trackpad. This way all to users can actively interact and 3D sketch simultaneously in complementary (orthogonal) representations.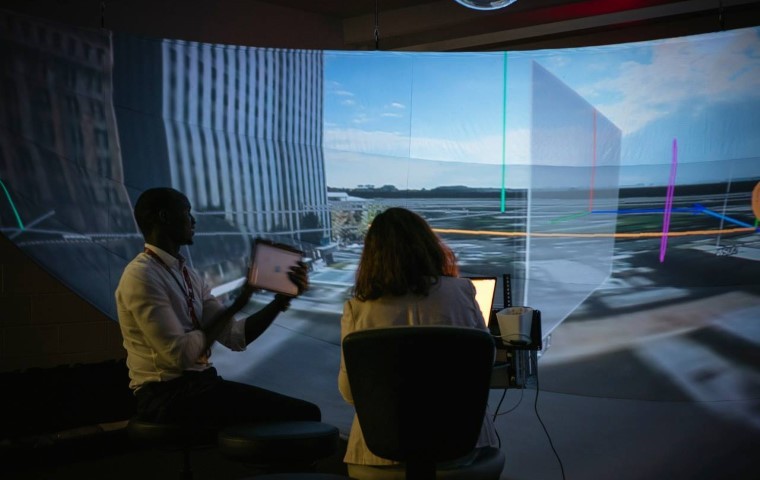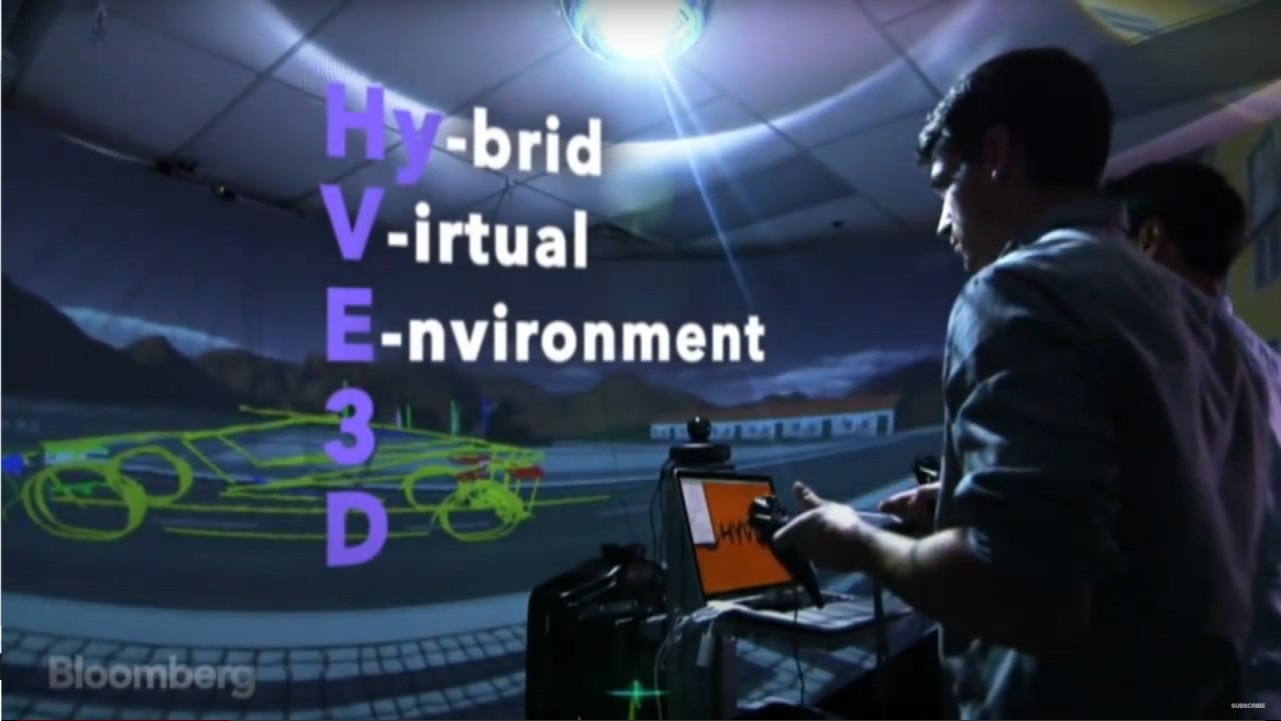 VR is mostly defined in terms of the user experience and it is not specific to a particular hardware like HMD. Hyve-3D is not intrusive and you are not occluding your body as with traditional VR headsets. Be ready for a workflow where you will loose the notion of time through the excellent experience to get immersed without wearing any device.
Hyve-3D is intended for multiple use
Hyve-3D is an immersive design and visualization system. It allows creating three-dimensional sketches and viewing them real time in 3D. It is intended for the use of architects, designers, animators, engineers and artists. Got the new iPad Pro™ or MacBook Pro™? or a 4K projector (5K lumens)? Just plug & play and you are good to go. Hyve-3D is flexible and evolves with your products over time.
Travel easily
The spherical screen folds into a travel sized luggage. The screen, its structure and the table travel in a particular suitcase of 31kg. The projector and the mirror travel in carry-on cases.
Stay updated on the latest news from Hyve-3D